If you want a custom suit or need suit alterations, it's important to become familiar with the tailoring process. The steps involved in the men's tailoring process may differ from tailor to tailor because every pro has a unique way of approaching this age-old craft. By understanding the basic steps, however, you will be able to ask the right questions and be sure that the end result is exactly what you're looking for.
Here is a quick dive into the various steps of the tailoring process.
1. Measure
Your tailor starts the tailoring process by taking your measurements. This helps your tailor get the custom fit you're looking for with a bespoke suit. Expect your tailor to get correct calculations for making patterns, suit alterations and other adjustments to achieve the ideal fit that matches your proportion and silhouette. A professional tailor knows how to take measurements for men and may take measurements of your waist, pant inseam, sleeves and neck.
2. Selection of Fabric and Design
A professional tailor will help you find the right fabric based on the season and occasion. For instance, if need a sleek custom-made suit for an evening event in the fall, your tailor may suggest high-quality fabrics that keep you warm in the cool New Jersey fall weather, such as velvet or wool-cashmere blended fabrics. A professional tailor may also design the pattern for a custom pant or other garment piece and construct it to help you achieve a unique look.
3. Suit Alterations
Expect your tailor to make changes to your suit. This also includes changes to an existing suit you may have, such as one from high-end brands like Jack Victor and Castangia. This may include making modifications to cinch in the waist of your suit jacket or adjust the inseam of your pants.
4. Fitting (and Final Fitting)
The fitting is the step of the tailoring process that you want to ensure you try on your clothes. A professional tailor not only knows how to take measurements for men, but they understand great fit, too. Professional tailors understand that a perfectly tailored suit will have the proper hem for sleeves and pants. So, you can expect your tailor to assess how well your suit or garment piece fits you. For example, you can expect your tailor to check for the correct hem length of your jacket and pants.
Bring your shoes you plan to wear with your suit so your tailor can get the correct length for hemming your pants. Your fitting may also be your final fitting if there are no other adjustments to make. However, your tailor will make any additional suit alterations you need before your suit is ready for pickup or delivery.
Questions to Ask Your Tailor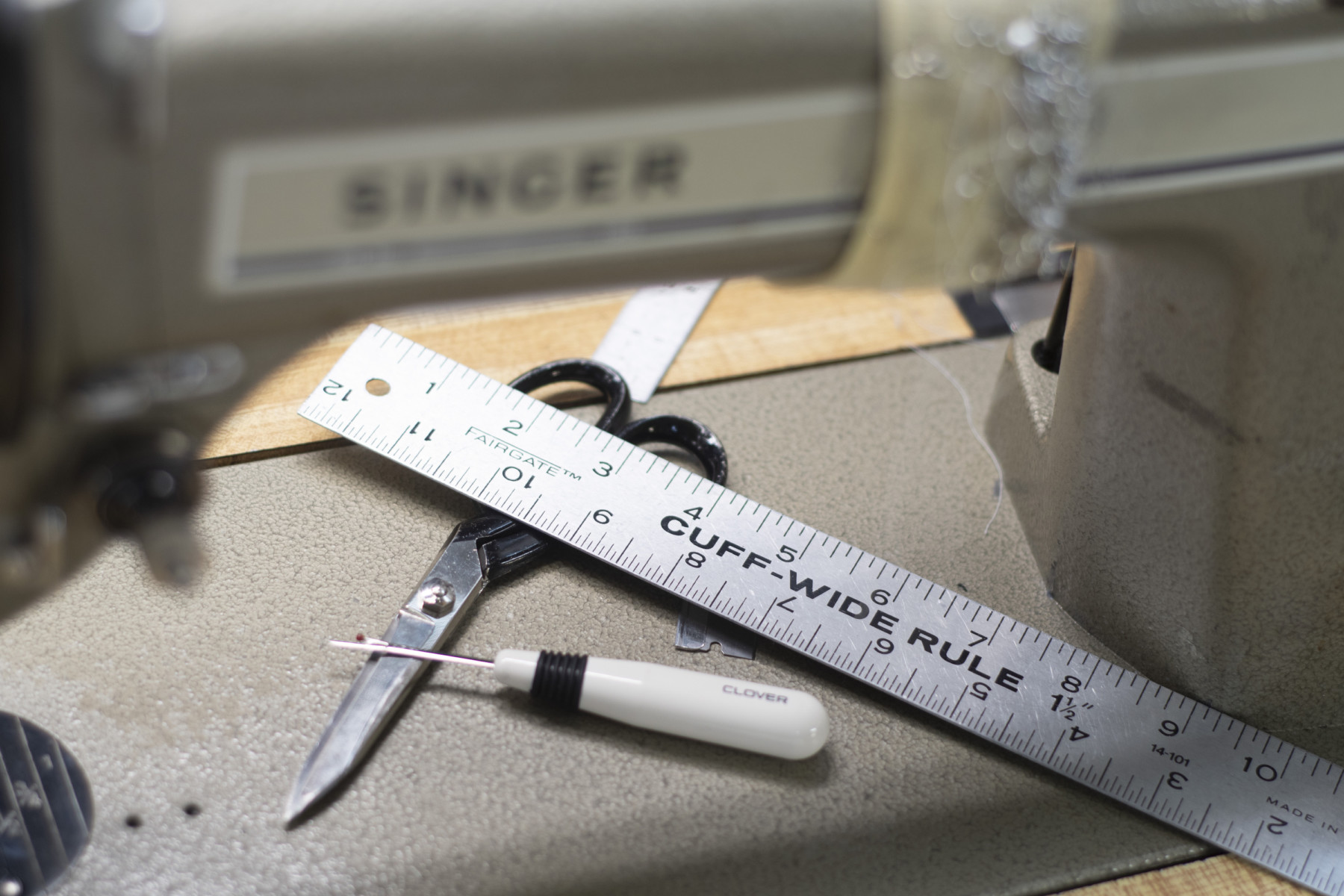 It's important to ask your tailor questions during the tailoring process so you can feel comfortable and confident that the services you're getting will meet your expectations. Here are a few key questions to ask:
When are you available? Inquire about your tailor's schedule and the store's operation hours so you know if the tailor can make changes to your suit when needed.
Can you alter the shoulders of my suit? While you can typically expect a professional tailor to know how to take measurements for men and be an alterations expert, not all tailors tackle every detail. For instance, some tailors do not alter suit lapels or shoulders due to the complexity involved. Thus, it's important to ask about what your tailor can and cannot fix.
What do you suggest? Your tailor has experience working with various fabrics and fits. If you're not sure what to choose, don't hesitate to ask for your tailor's advice.
The Tailoring Process with Sal Lauretta
Achieving a bespoke look requires having the right fit, and that's where a tailor comes in handy. But it's vital to have an idea on what to expect when your tailor begins the process of customizing your clothes. Just review these steps to get a refresher on what to expect and you can go to your tailoring appointment with confidence.