The best tailors know their stuff. They're the experts, obviously. They know everything there is to know about the tailoring process, which can sometimes be confusing, like when you're trying to figure out how much to take in on that suit jacket that you love but just can't get to fit right. You know the one. It makes sense that you're going to have some questions about suit tailoring and it's only natural to want to ask the pro.
Here are 10 of the top questions to ask your tailor:
1. What Does a Good Fit Look Like?
Have you ever stood in front of a mirror and couldn't decide whether or not something fits? Well, your tailor is the one who understands exactly how clothes should fit, especially your suit. If you ask your tailor, he'll be able to explain which parts of your suit need adjusting to achieve the right fit for you, whether a loose or slim flit. Wouldn't it be nice to have a tailor go with you every time you try on new clothes and need an expert opinion?
2. How Long Does Tailoring Take?
Good things can take some time, but if you need a suit fitted for a wedding next week, you'll need to get on that ASAP. Asking about the timeline of the tailoring process can help relieve your worries and help you plan accordingly. Make sure you give your tailor a timeline that's realistic and accommodates your deadlines. Time is money.
3. Can You Share How to Measure Men's Inseam?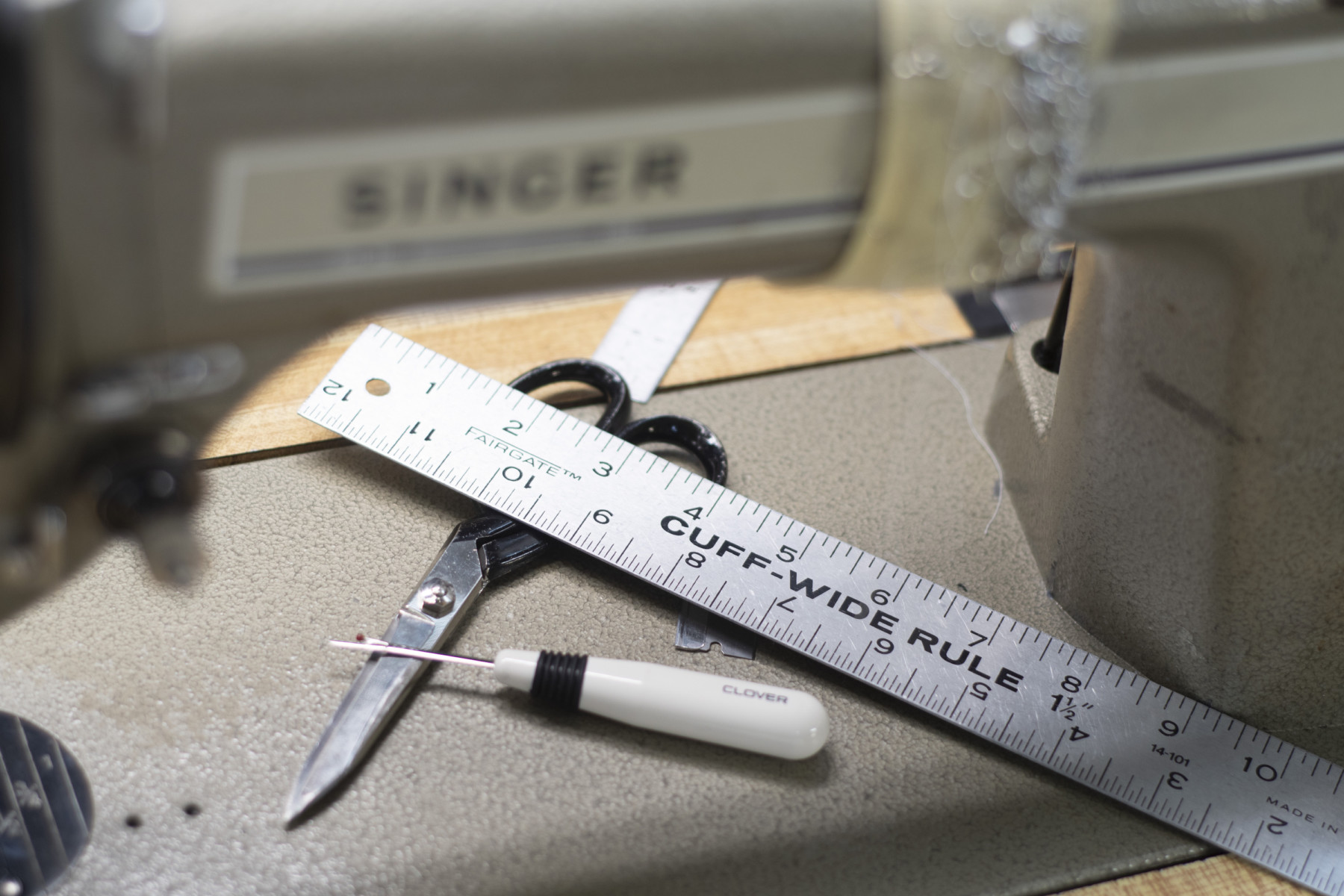 If your tailor doesn't know how to take measurements, we'd say that probably means it's time to find a new tailor. Any good tailor knows how to take proper measurements. Your tailor should know how to measure men's inseam since this is a basic measurement he will need to alter your suit pants properly. You can ask about his technique over the phone or during your consultation to make sure that the measurements will be on point.
4. Can You Share How to Measure Men's Chest?
Your tailor should know how to measure men's chests, too. It's the sign of a good tailor and one question you should be sure to ask yours. Basically, the best tailor should know how to measure everything.
5. How Much Can a Suit Jacket Be Taken In?
If you've been wondering how much a suit jacket can be taken in, you're not alone. Join the club. This is one of the most important questions to ask your tailor,  and for good reason. Tailors can only take in so much of your suit. So, in order to fit your needs and fit into your suit jacket, it's important to ask your tailor how much your specific jacket can be taken in. This way, you'll know what to expect and be able to make sure that your suit jacket fits just like you want it to.
6. What is the Average Cost to Tailor a Suit?
Before you cross your T's and dot your I's, you have to understand what it costs to tailor a suit. This is a question that should be asked before the process even begins. When using a professional tailoring service, fabrication, customization and the type of alteration you need can all impact the average cost to tailor a suit. For example, if your tailor provides customization through design and construction services, then expect the price to be higher than it would be if he was just hemming your pants. A professional tailor is worth every penny.
7. What Can You Alter or Fix?
Whether you're using an NJ tailor or one in the tri-state area, it's important to ask your tailor about his limitations on alterations. A sign of a good tailor is one who can pull off difficult alterations, such as shortening a jacket sleeve. Being able to handle more complicated fixes is what separates top tailors from the rest. However, your tailor may not provide every service under the sun. So, be sure to give him a call and check what he can and cannot do. Everything — and every outfit — has its limits.
8. Do You Refit for Weight Changes?
Say you have a big event coming up and are in the process of either losing or gaining weight for it. We've all been there, and this is definitely something you and your tailor have to take into consideration. If your weight changes post-suit alterations, you'll need to make adjustments to your suit for the perfect fit. Don't forget to ask your tailor how they handle the refitting process, including any extra costs you should expect.
9. Can You Make Changes to An Altered Suit?
While great tailors can perform some of the most difficult alterations, and while they may be superheroes in many ways, there are certain alterations that can simply be too difficult or time-consuming. Making changes to previously altered suits falls in this category. Check with your tailor to see what changes can be made to an already altered suit.
10. What is Included in Your Fitting Consultation?
With any kind of service, you always need to know exactly what you're getting out of it.  Your fitting consultation provides your tailor with the opportunity to get to understand what you need. During this one-on-one time, if you want, you can ask your tailor about his life goals and aspiration. But, beforehand, you should also what your fitting consultation includes and what you may need to bring so you can maximize your time.
Bonus Tip: Consider the Work When Deciding "Should You Tip a Tailor?"
Tipping your tailor is optional, but it's always appreciated. If you're wondering if should you tip a tailor, then consider the type of work involved. For example, tipping may be ideal when your tailor makes you a custom suit, and trust us, a custom suit is well worth it.
The next time you're thinking about getting your suit tailored but don't know where to start, the first step is to schedule a consultation with one of the best tailors in Northern NJ. From there, brush up on these tailoring FAQs and don't be shy – ask away.  The right tailor will be able to answer all of your questions, and he'll be able to make your suit fit like a glove.