Twinkling lights, falling snow, cozy fires. Wintertime in New Jersey can be a thing of beauty, but it can also bring some bad weather. Just because you need to stay warm doesn't mean you need to sacrifice style. Bulky coats and ugly scarves are a thing of the past. Instead, take these NJ winter fashion trends to heart and take advantage of all they have to offer your style this season.
Shift to Shades of Brown
When set against the white snow, winter is the perfect time to show off neutral colored looks. Every man in the tri-state area should have some shade of brown in his winter closet; it's only right. Neutral doesn't have to be boring, however. There are so many shades of brown to choose from, whether you opt for burnt umber, classic camel or a traditional deep brown hue. You can't go wrong with a camel-colored trenchcoat or light brown double pocketed blazers in high-quality fabrics from brands like Robert Graham. Brown is the new black this winter.
Weather the Wind With Puffer Jackets (or Vest)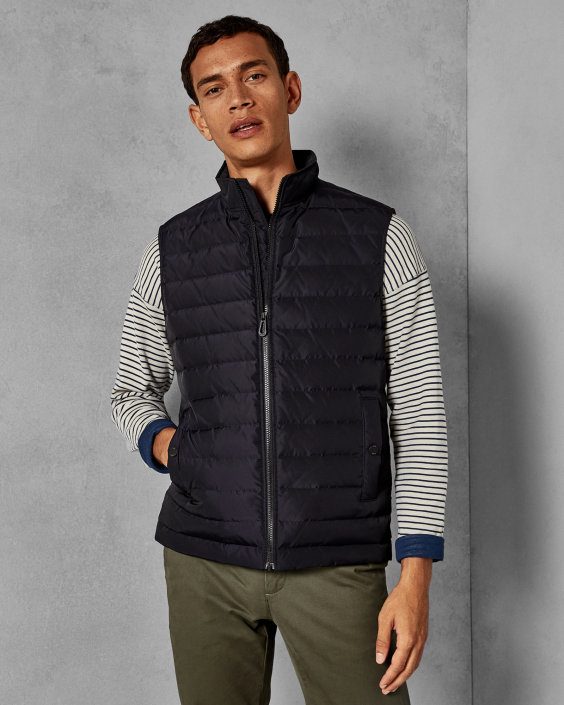 The windier the weather, the more you're going to need a puffer jacket. A puffer jacket is specifically designed to keep you warm and looking good while braving the cold outside. Premium brands with fashion designers like Ted Baker know exactly what they're doing. You can easily go for a more relaxed vibe when you head indoors by layering a puffer vest with a long-sleeved striped shirt in premium brushed cotton.
Don Dad Jeans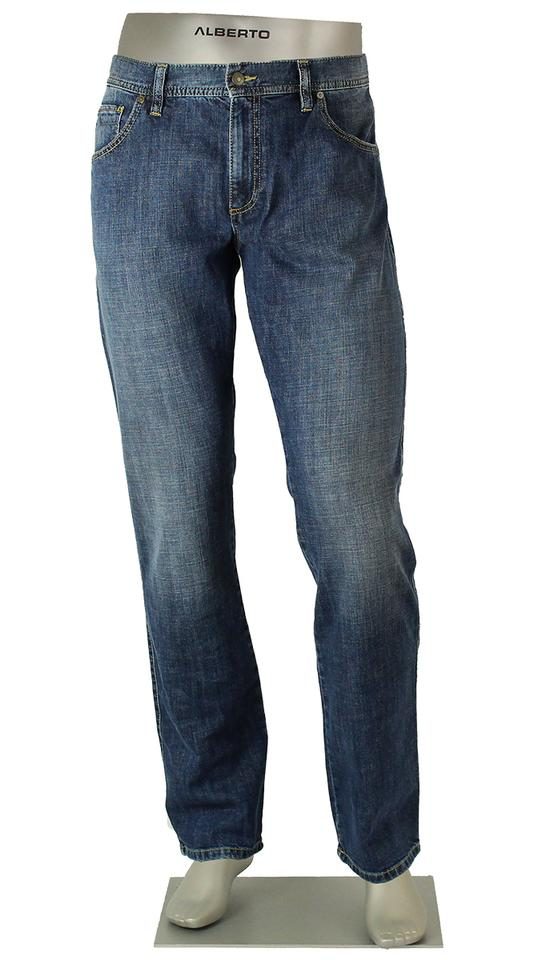 Dad bods are taking over, and so are dad jeans. Don't be surprised if you spot one of your colleagues relaxing in a pair of dad jeans. It's a trend, we swear. These classic denim pants allow you to stay comfortable during those cold NJ nights and are roomy enough to handle those extra pairs of thick wool socks you may need when the temperatures start to drop. Dads clearly know what they're doing. For an even more relaxed feel, try the five-pocket comfort fit Tommy jeans from Alberto. With its stretchy fabric and timeless silhouette, you'll stay comfortable and cozy while rocking your dad bod and jeans this winter.
Go for Grandpa Style
If you're ready to graduate beyond the dad jeans, you can take it up a notch this winter and go for the grandpa trend. It's all in the family. Think cozy wool cardigans and comfy cashmere knit pullovers like the ones from Gran Sasso. You can even pull off the grandpa trend in the shoe department by opting for grandad sneakers with high-tops to complete the look. The old-school style is back.
Go Shiver-less With Shearling
Whether it's happy hour or a weekend getaway, every working man needs a break. This means having plenty of casual outfits on hand. Shearling coats are the perfect casual coat; they'll have you looking cool while staying warm. Shearling collared jackets by brands like AG Jeans are a staple this season. If you're the type of person who's always cold, go for a fully lined version to get that extra warmth. You can easily pair a shearling style coat with high-quality denim from premium denim brands like Joe's Jeans and 34 Heritage for a look that can transition from day to night.
Walk With Confidence in Boots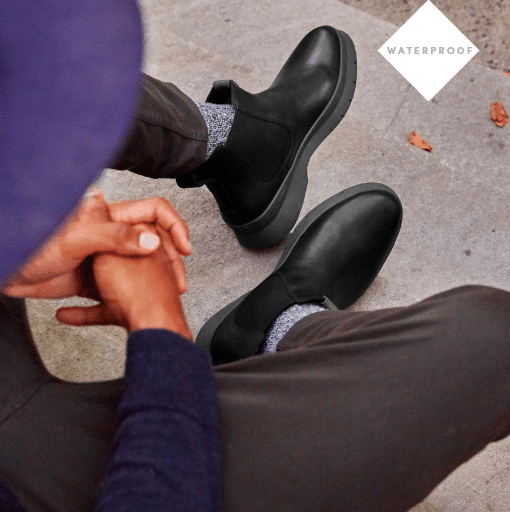 Boots were made for walking and a New Jersey winter was made for boots. You never know if you're going to be dealing with cold rain, sleet or snow. Winter really is a wild card. So, it's important to wear shoes that have grips on the bottom of your shoes to avoid unnecessary slips and falls while walking to work or that date you have. Falling would not be a good first impression. Combat style boots from Cole Haan offer the best grip, whereas Chukkas or classic Chelsea boots offer a sleek style that'll have everyone else shaking in their boots.
Warm Up in a Wool Suit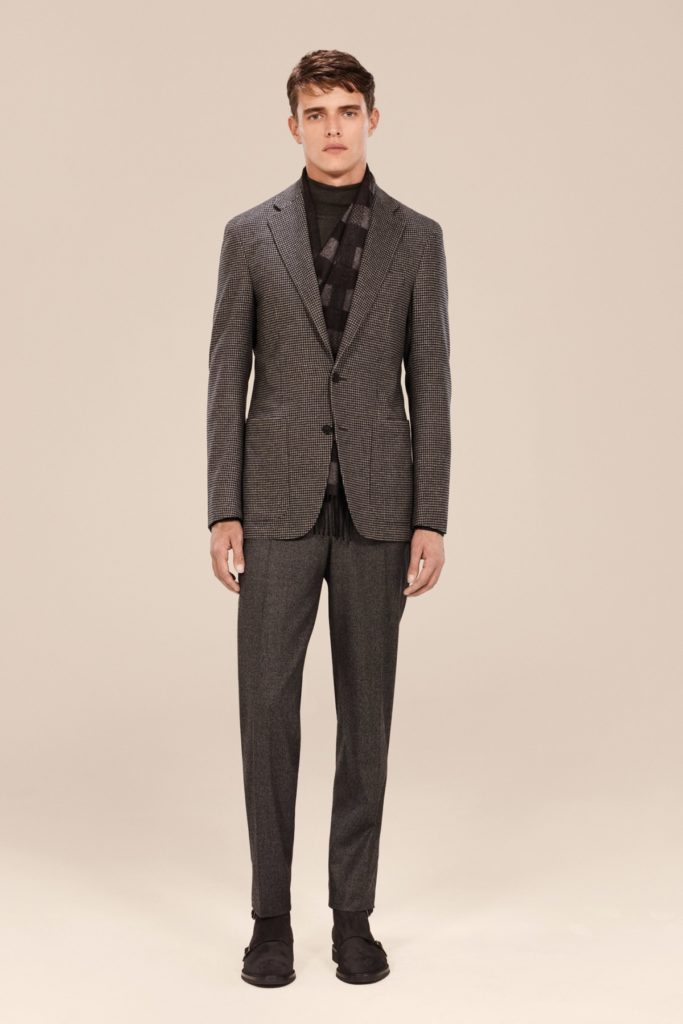 Wool equals warmth. That's the motto this season. On colder winter days, there's nothing like a classic wool suit to keep you warm on your commute to work. The runways of brands like Canali were chock-full of wool suits, proving that your winter wardrobe can be practical and fashionable, too. Just remember to get the help of your tailor for a custom fit. When you get your wool suit fitted to your body type, every pocket and crease will fall perfectly so that it looks like your suit was made just for you. What more could you want?
Check Out With Checks
We're convinced. Checks will never go out of style. This timeless plaid pattern is reminiscent of the holiday season and an essential staple in every man's NJ winter wardrobe. Checks are taking over fashion week runways in a mixture of interesting variations, including oversized checkered coats matched with plaid button-down casual shirts. Consider playing with these patterns and opting for ties and shirts with checks from the best brands out there, such as Eton and Dion Neckwear.
NJ Winter Fashion Trends with Sal Lauretta
We want you to enjoy all that winter has to offer, which is why you need to take advantage of our guide to the top NJ winter fashion trends. When you're ready to go out and get those holiday presents, be sure you're doing it in style while also staying warm. It's the only way to make it through the season.